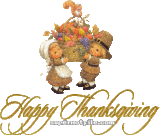 Good Morning everyone & thanks for coming by today, I don' have a project to share this morning but will have one later today. I wanted to wish all my blogger friends a Happy Thanksgiving!
I also wanted to share an award I received:
Thank you
Radwa
! Radwa happens to be a fellow DT member with Sew Many Cards & does wonderful work! In order to accept this award I need to do some things but wanted to share it with everyone now but I'll be back to edit this post & do what I'm supposed to do...